EdAlive Central (Schools) - Single Sign-On (SSO)
EdAlive Central provides easy access using a range of Single Sign On (SSO) systems including
Google, Facebook
, Office 365, Microsoft Azure and SAML enabled ADFS services.
EdAlive Central Single Sign On

The EdAlive Central system is in itself a Single Sign On system. Once a Student has been issued with their credentials (username and password) they can use these credentials to sign into any of the EdAlive Central linked Web Apps for which they have an active subscription or a trial.

EdAlive Central and other SSO systems

The EdAlive Central system supports a range of third party Single Sign On (SSO) systems including:

Class Codes for SSO
The Class Code is a unique identity code for each Class in EdAlive Central displayed next to the Class name on the Class screen.
It is used during Single Sign On (SSO) registration. Typically Students will need to follow the normal sign in for the SSO system and then enter their Class Code when prompted. They will automatically be added to the corresponding School and Class. The procedure can vary depending on the SSO system in question.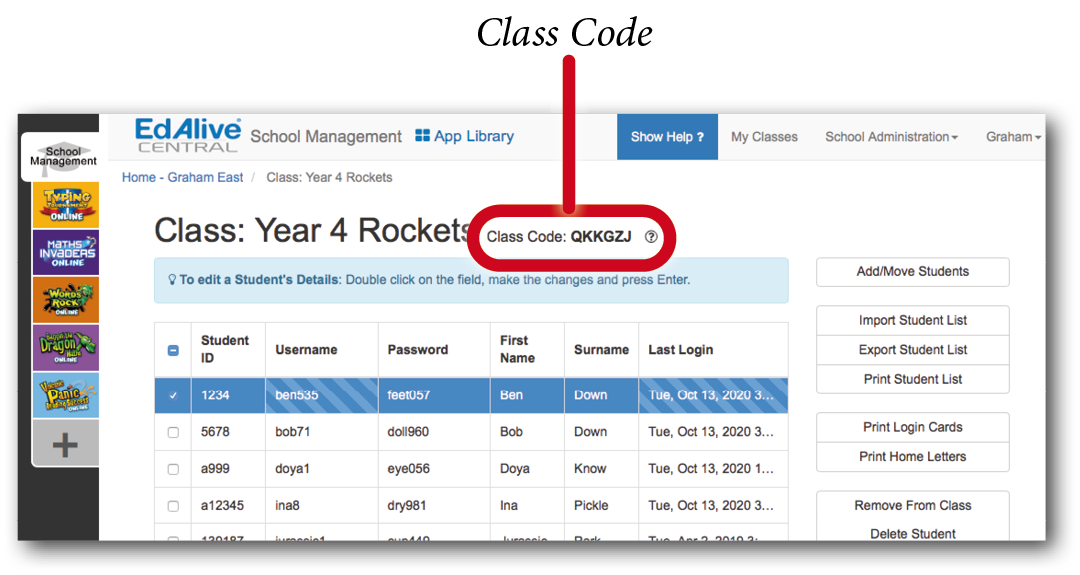 Linking EdAlive Central and other SSO systems
Configuring third party SSO systems is context specific and beyond the range of this manual.
To access the system specific instruction go to help.edalive.com and search for "SSO" or the name of the system you would like to link to.