EdAlive Central (Home Users) - Account Details
Edit Account details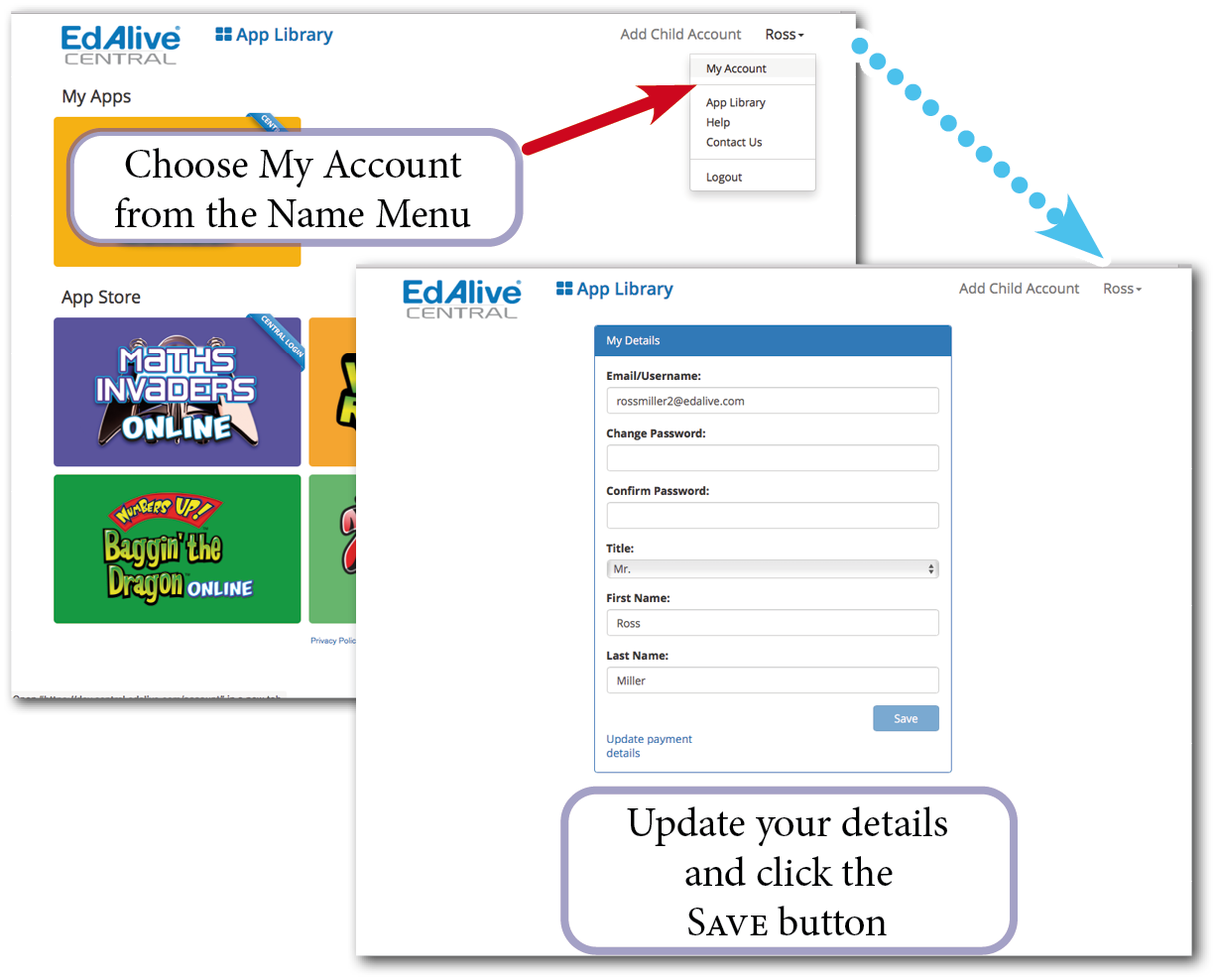 Change password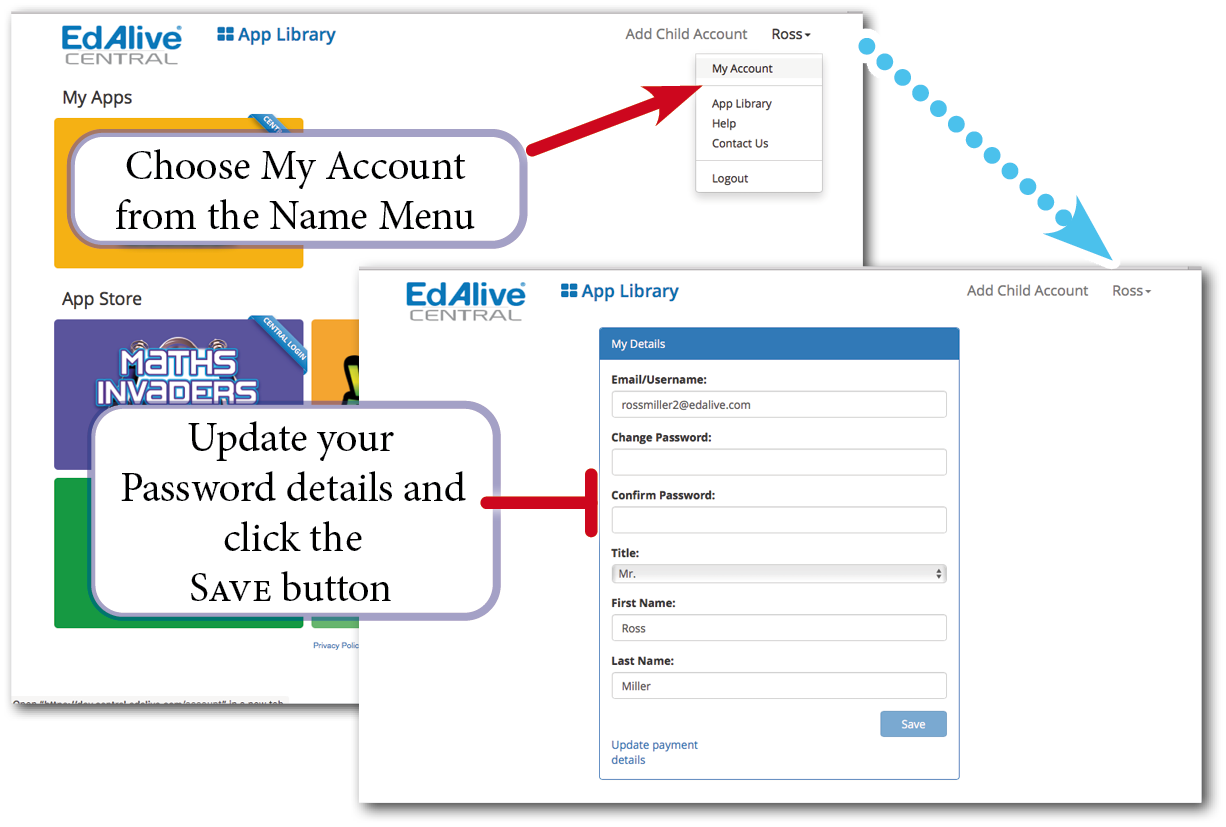 Related Articles

EdAlive Central (Home Users) - Quick Start Guide

Start your EdAlive Central Account Before using any of the EdAlive Web Apps users must first create an EdAlive Central Account and then subscribe to the EdAlive Web App they wish to use. This process can be set up from any of the EdAlive Web Apps or ...

EdAlive Central (Home Users) - Navigation

Accessing the individual EdAlive Web Apps Each of the EdAlive Web Apps has its own web address that delivers the user experience to Personal and Parent subscribers. Either access the web site of the individual EdAlive Web App by typing its url ...

EdAlive Central (Home Users) - Password Reset

To reset the password Enter the email address of the EdAlive Central account you are trying to access into the email field of the Login screen. Click on the Forgot Password? Link. An email will be sent to the email address. Locate the email and click ...

EdAlive Central (Home Users) - Single Sign On (SSO)

EdAlive Central Single Sign On The EdAlive Central system is in itself a Single Sign On system. Once a Parent or Personal Account User has been issued with their credentials (username and password) they can use these credentials to sign into any of ...

EdAlive Central (Home Users) - The EdAlive Central Suite of Web Apps

What is a Web App? A web application or web app is a computer program which is accessed through a website and is run in a web browser on your computer or mobile device. Common web applications include webmail, online photo editors, and education ...