Typing Tournament - Posters to promote typing skills
Typing Tournament Online includes a comprehensive and growing range of printable posters designed to support your teaching. They are supplied in PDF form and can be downloaded and printed to A4 or A3.
Topics addressed include:
Keyboard layout and use of the correct fingers
Posture and ergonomics
The history of typing
Quirky QWERTY Facts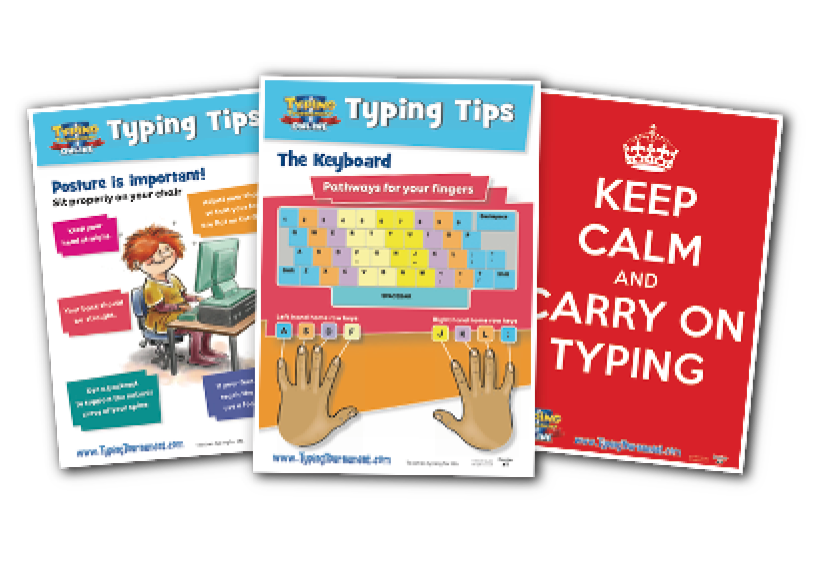 Accessing the posters
To access the posters

click here

or

Go to https://blog.typingtournament.com/free-posters-learning-resources/
Related Articles

Typing Tournament - Play Typing Tournament Online

Starting your Typing Quest To start your Typing Quest click on the Play button on the Main Menu screen. Posture A series of engaging scenarios highlight the importance of good posture when typing. The posture screens auto play the first time a ...

Typing Tournament - Resource Summary

Click on the image below to go to EdAlive's extensive typing resources. They are designed to help teachers and parents to better understand the need and requirement for the teaching of keyboarding and touch typing skills generally and in particular ...

Typing Tournament - The Map Screens

During your typing quest you will progress through 16 levels over 3 different maps. If you have never learned any typing skills before, it is best to start at the beginning and visit all the different levels in order. The Maps There are three ...

Typing Tournament - The Levels Screens

Level Screen overview For each of the 16 levels there is a master screen through which students progress. Students progress through each screen in order starting with the Lesson and progressing to the exit Test at the end of the Level. They must pass ...