Typing Tournament - Navigating Typing Tournament Online

Once your Teacher Account, School, Class and Students are set up in EdAlive Central, you can start using Typing Tournament Online.

Once your Personal Account or Parent Account and Child Accounts are set up in EdAlive Central, you can start using Typing Tournament Online.
The Main Menu Screen
Use the Main Menu screen to navigate quickly to all of the key Typing Tournament Online functions.
Primary navigation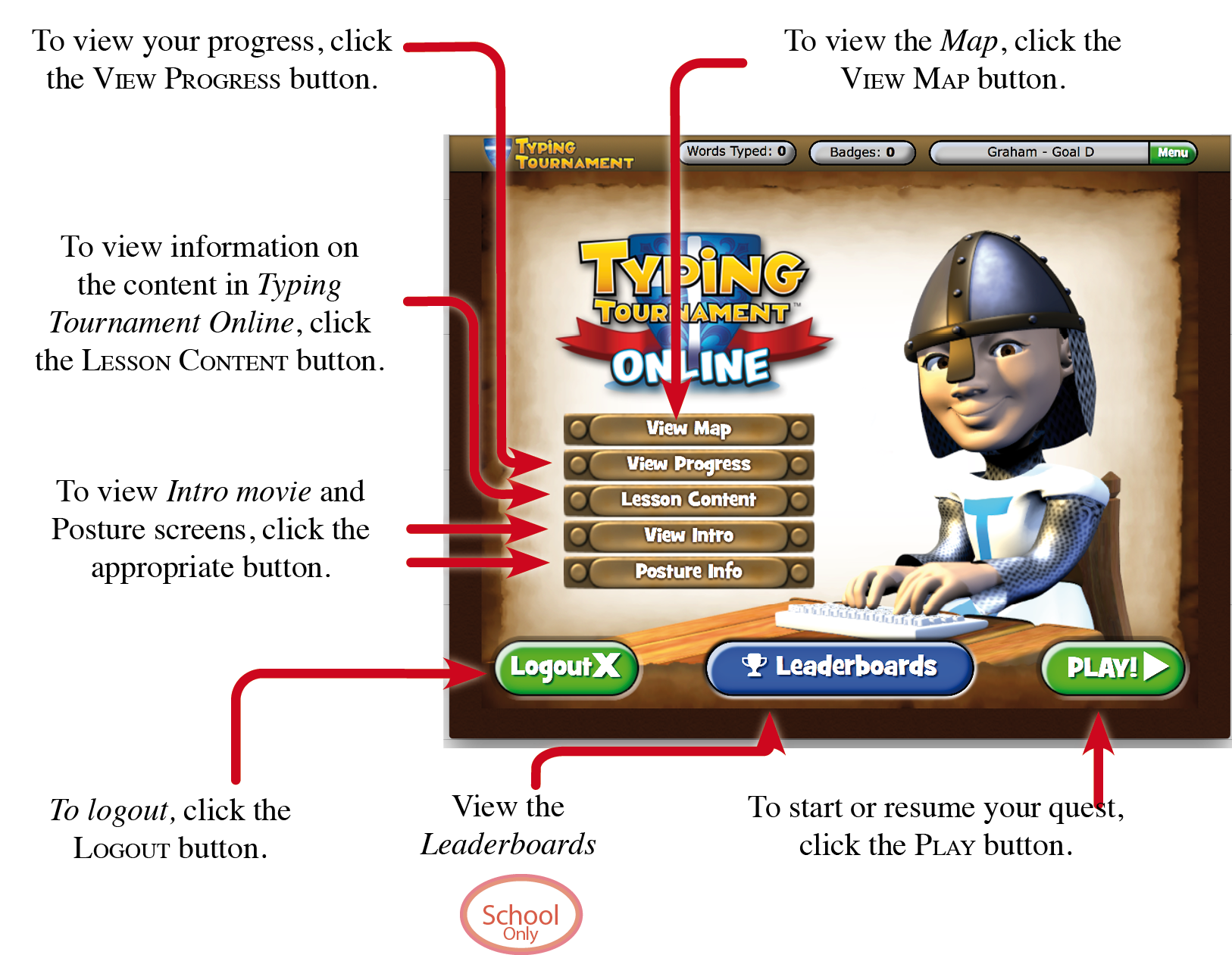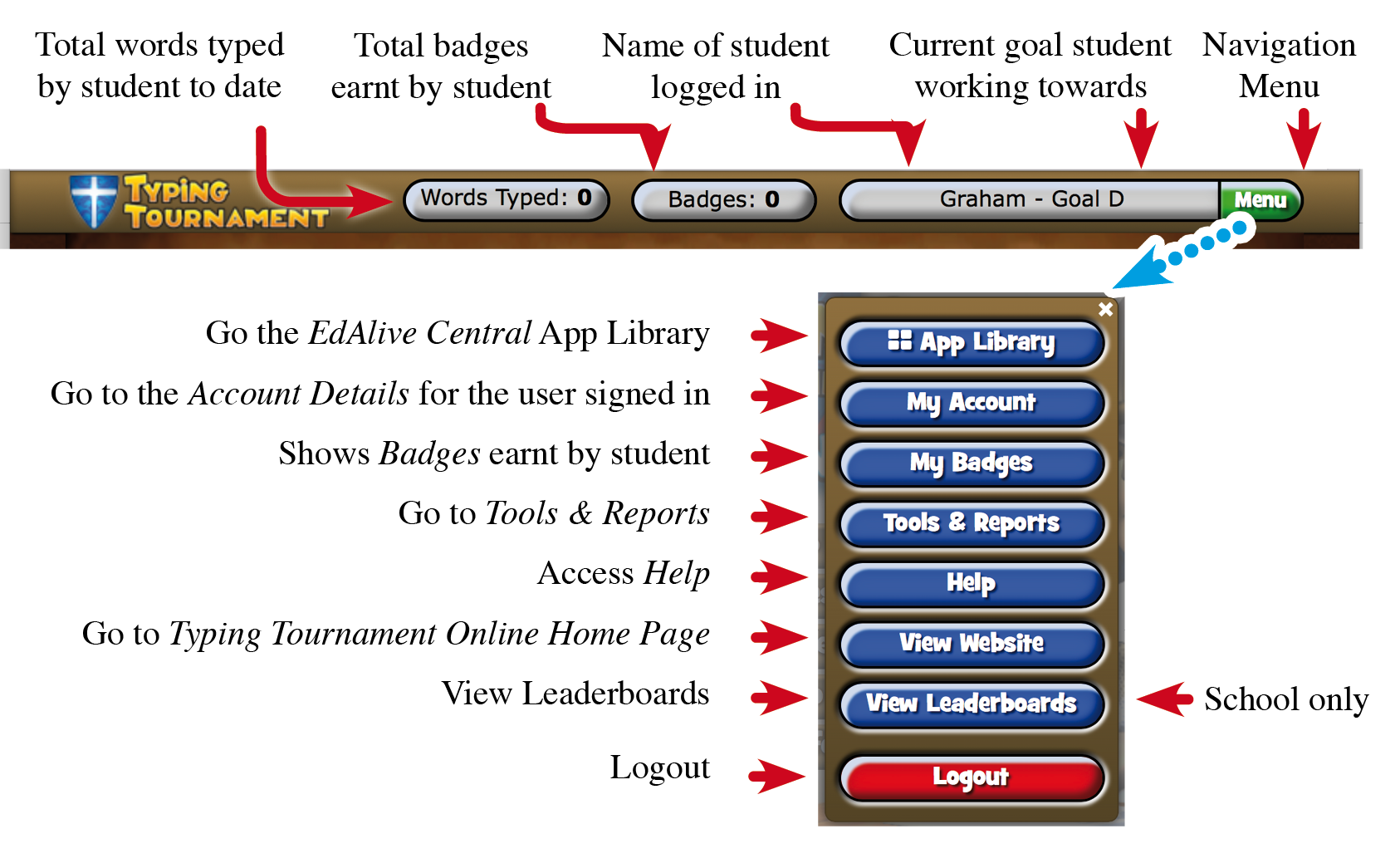 You can access the Tools & Reports screen at any time by selecting Tools & Reports from the Your Name menu that displays towards the top right of most screens.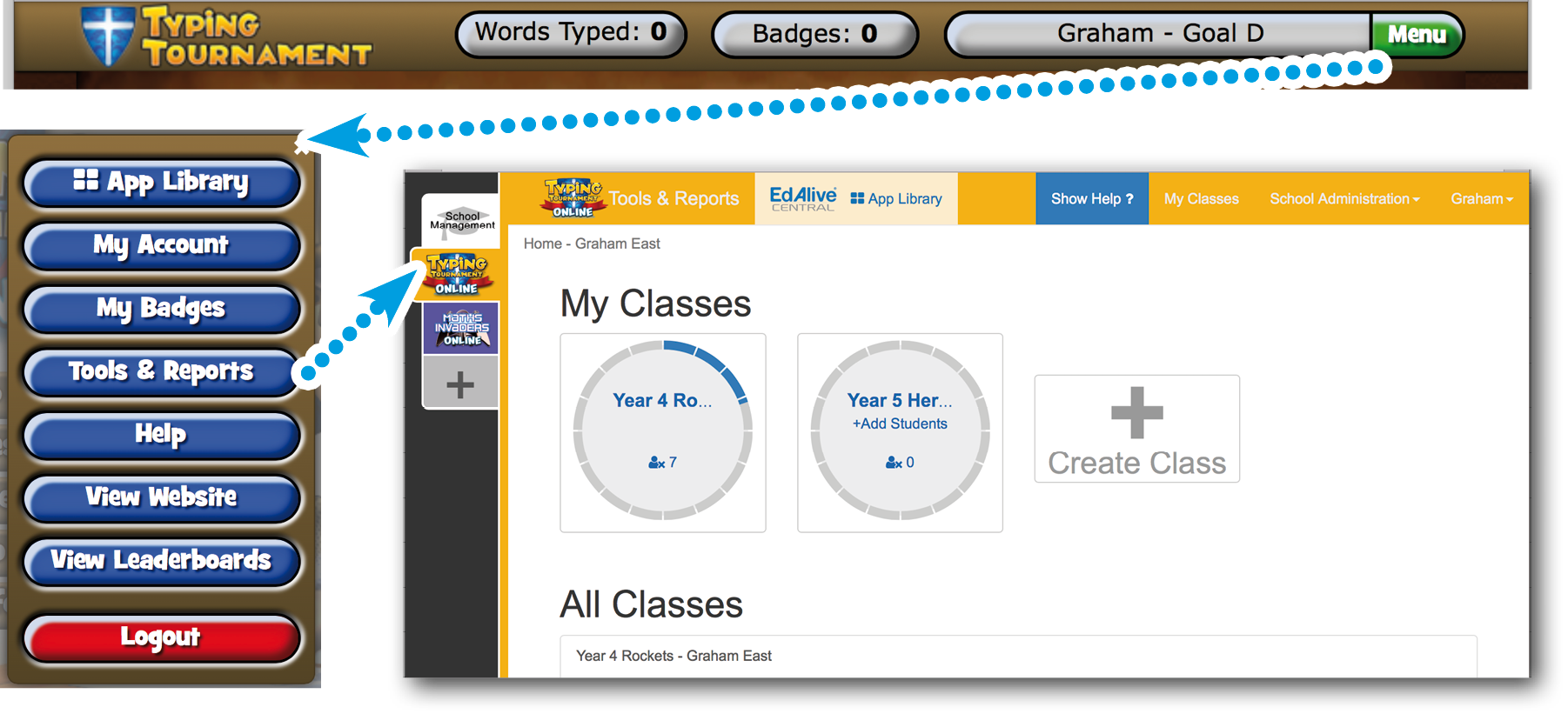 Switch between EdAlive Web Sites and Management
Switch quickly between EdAlive Web Sites for which you have active subscriptions or current trials and the School or Family Management sections.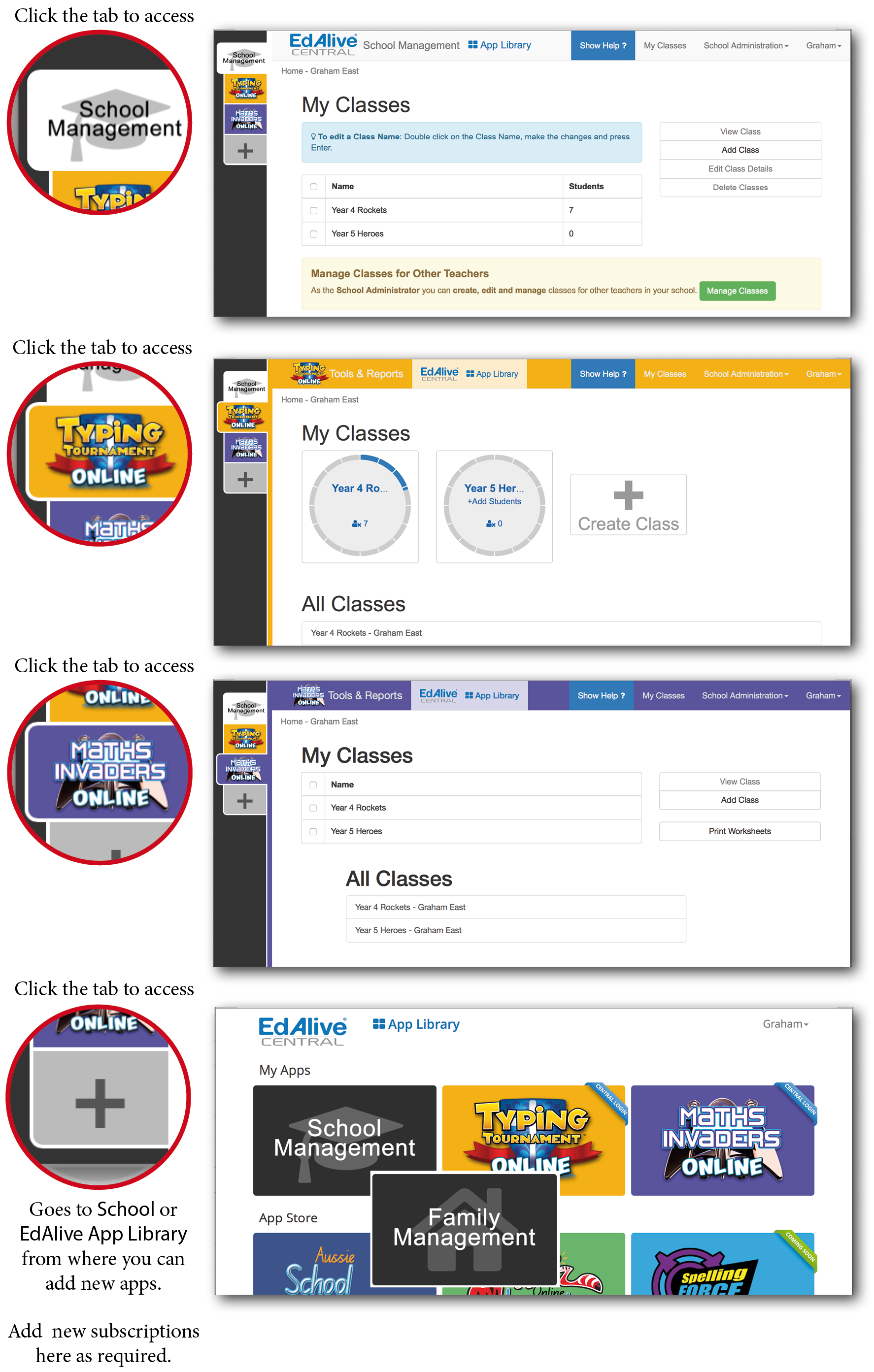 Related Articles

Typing Tournament - Play Typing Tournament Online

Starting your Typing Quest To start your Typing Quest click on the Play button on the Main Menu screen. Posture A series of engaging scenarios highlight the importance of good posture when typing. The posture screens auto play the first time a ...

Typing Tournament - Resource Summary

Click on the image below to go to EdAlive's extensive typing resources. They are designed to help teachers and parents to better understand the need and requirement for the teaching of keyboarding and touch typing skills generally and in particular ...

Typing Tournament - Reporting

The reports relating to each student's activity within Typing Tournament Online are accessed from the Tools & Reports screen. (NB These reports cannot be accessed from the EdAlive Central School Management or Parent Management screens.) Access Typing ...

Typing Tournament - Leaderboards

About the Leaderboards The Typing Tournament Leaderboards are designed to boost individual student motivation and team engagement by challenging all members of a class to contribute to the overall ranking on the Leaderboard. Many teachers have ...