Intrinsic motivators
As students progress in their typing journey Typing Tournament provides an instant dynamic feedback loop reinforcing progress keystroke by keystroke. The reinforcement is amplified through progress reports, test attainments, statements of speed and accuracy, achievement certificates and more.
Badges (Achievements)
Progress through the 16 Levels and the attainment of increasing typing speed is an intrinsic reward that is reinforced through a range of extrinsic rewards, built into each of the 16 Levels.
For some learning to type is easy. For others it takes much effort. The Badges are an extrinsic reward system that increases motivation by rewarding effort distinct from achievement. As words are typed they accrue to earn Badges no matter the progress towards speed and accuracy goals.
To access the Badges click the Badges button in the Menu Bar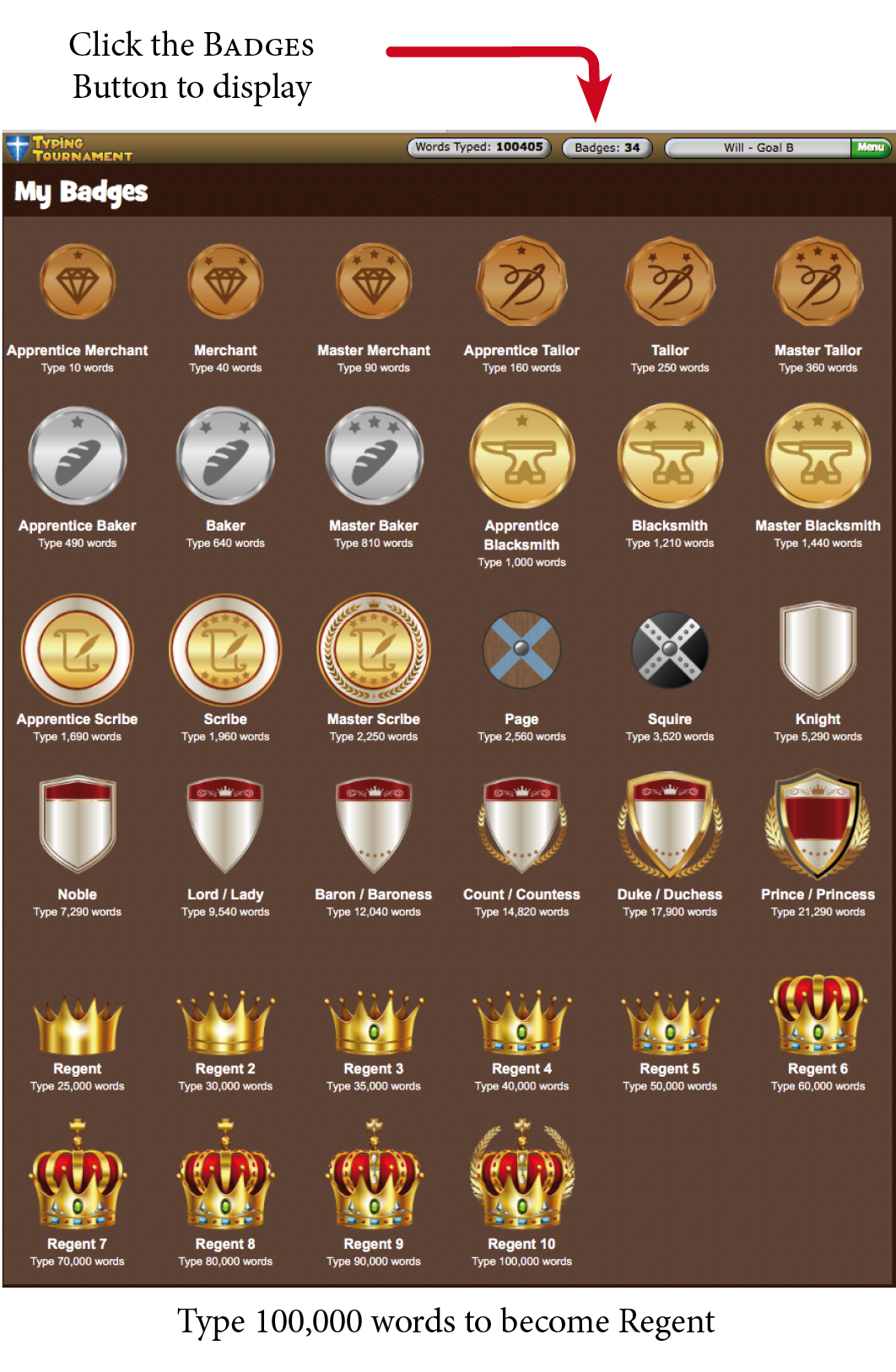 Extrinsic motivators
In addition to the Badges system there are multiple extrinsic motivators built into the Typing Tournament progression: tokens are collected Level by Level, progress through the Maps is graphic and gives a point of reference to compare with others, a Reward Movie plays on the completion of Level 16 and a Bonus Reward Movie plays on the collection of all badges for all 16 Levels and more.