EdAlive Central (Schools) - My Account
Change Password, Change Name, Change email address
As required, Teachers and Administrators can change their recorded details, the email address they use to login, or their password.
To access the My Details screen choose My Account from the Your Name menu at the top of the screen.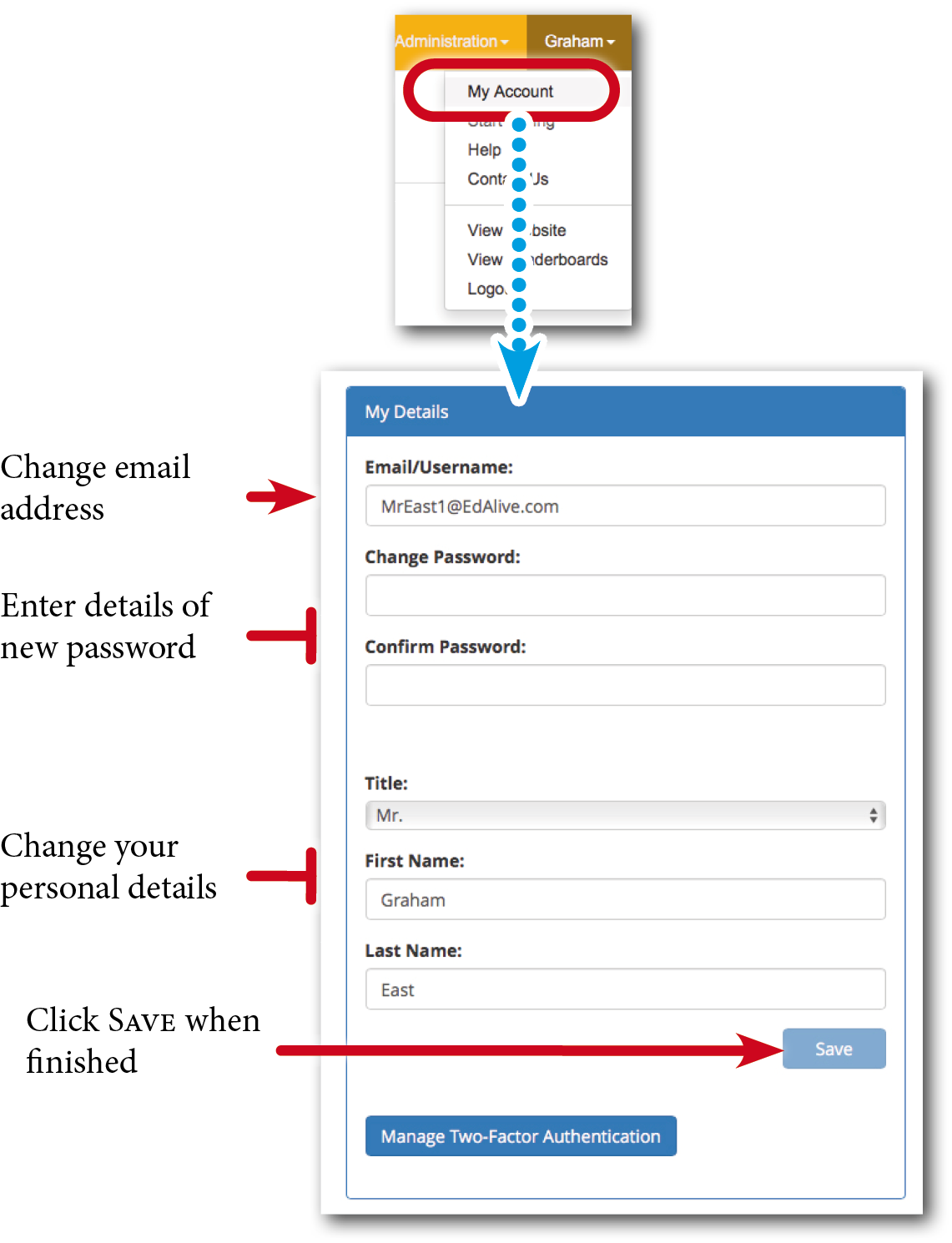 Two Factor Authentication
Two-Factor Authentication adds an extra layer of protection to your account so that even if your Password were to become compromised your mobile phone would still be needed to authorise access to your account.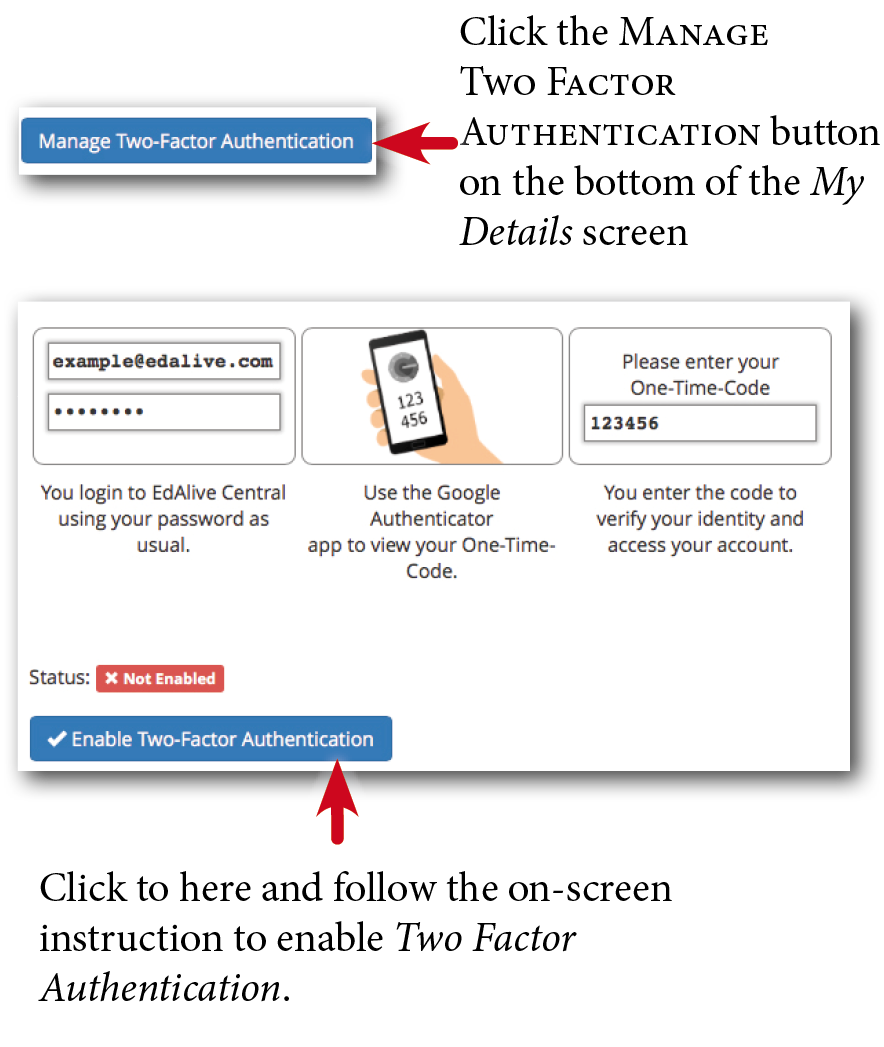 Related Articles

EdAlive Central (Schools) - Getting Started

Are you looking for help with Home and Family Accounts? View the Home User quick start guide here... Start a Subscription or a Free Trial Before using any of the EdAlive Web Apps teachers must first create a Teacher Account and then link it to the ...

EdAlive Central (Schools) - Student IDs

Why you should use Student IDs Student IDs work within EdAlive Central to uniquely identify Students so that the import features may be used. The EdAlive Central system will work without Student IDs however they are designed to automate many ...

EdAlive Central (Schools) - Manage Students

To give schools flexibility in setting up Student accounts in congruence with their student privacy policies the EdAlive Central system uses a highly flexible system with minimal required student information. To access the Class screen choose School ...

EdAlive Central (Schools) - SSO - Azure App Setup Process

⚠️ Please make sure to delete any existing EdAlive Central Apps before creating a new one. Azure App Setup Process in Summary Create a New Non Gallery Enterprise Application Configure the Single sign-on SAML settings as: Basic SAML Configuration ...

EdAlive Central (Schools) - How do I use the Google, Facebook and School Login functions?

EdAlive Central provides easy access using a range of Single Sign On (SSO) systems including Google, Facebook ,Office 365, Microsoft Azure and SAML enabled ADFS services. Once your school has enabled Single Sign On using the instructions here, ...