EdAlive Central (Schools) - EdAlive Central Help
Each School Subscription comes with unlimited support to guide and assist you to get the most successful outcome for your school community.

Help is always available at help.edalive.com
Go to help.edalive.com or choose Help from the menu of any of the EdAlive Central websites and then search for the topic you seek. You will find a range of articles, PDFs, and video walkthroughs covering the entire EdAlive Central suite.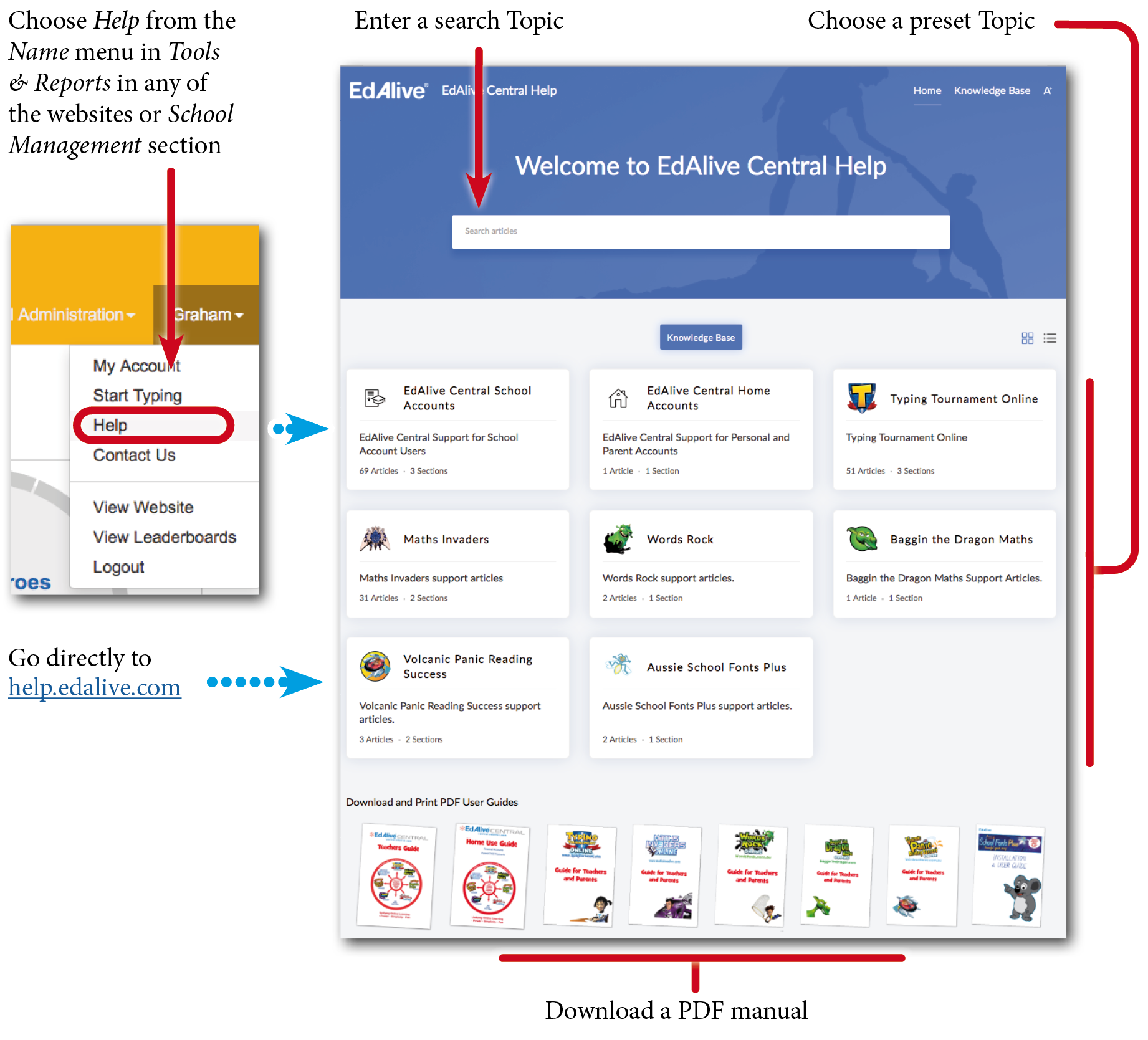 Context sensitive help
Context sensitive Help is available for some screens. It displays Help relevant to the particular screen.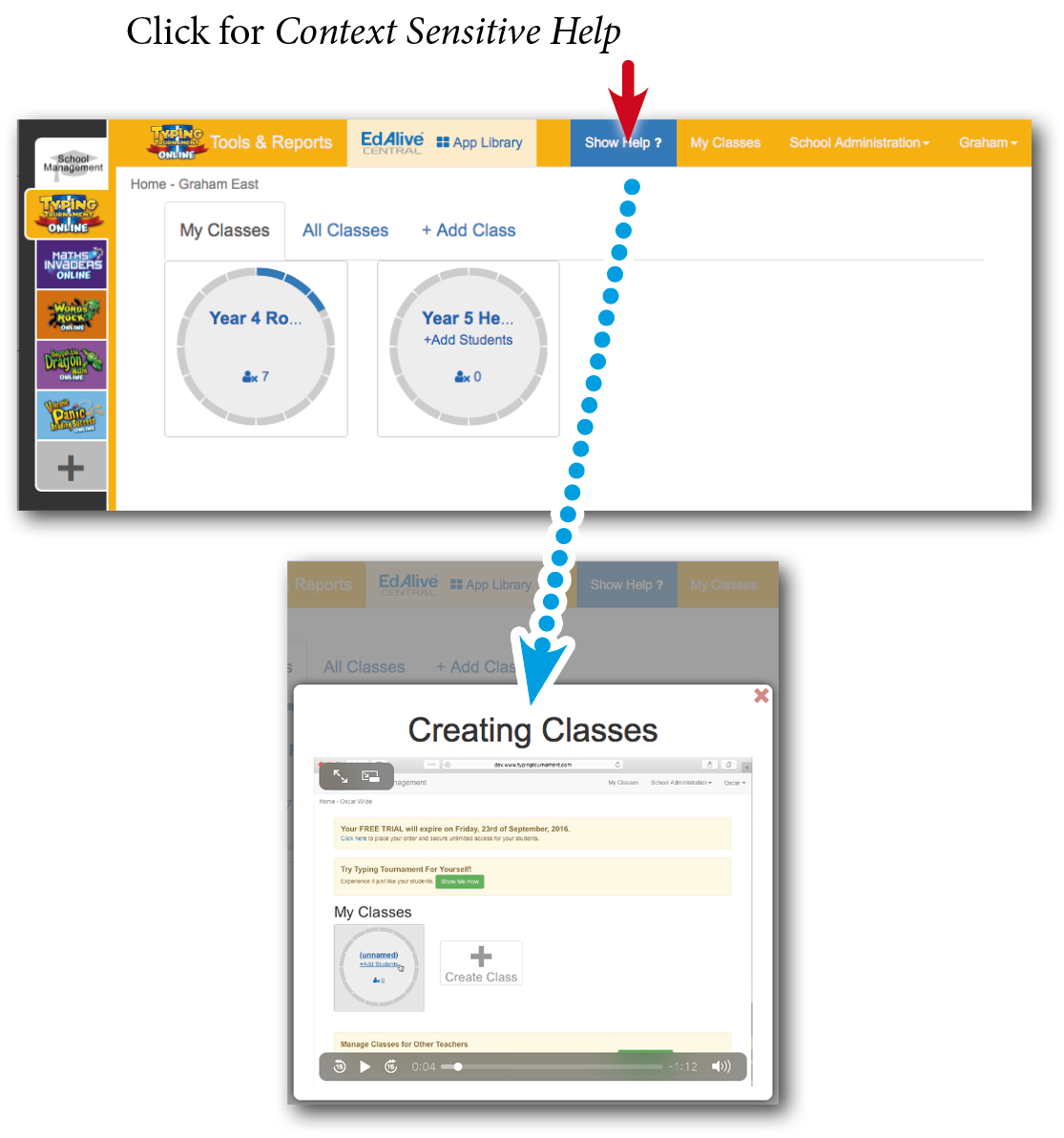 Great customer service
Our friendly staff are always ready to lend a helping hand. You can get in touch by calling us on +61 2 6776 0200 or if in Australia, on Free Call 1800 023 069 or email us at support@edalive.com.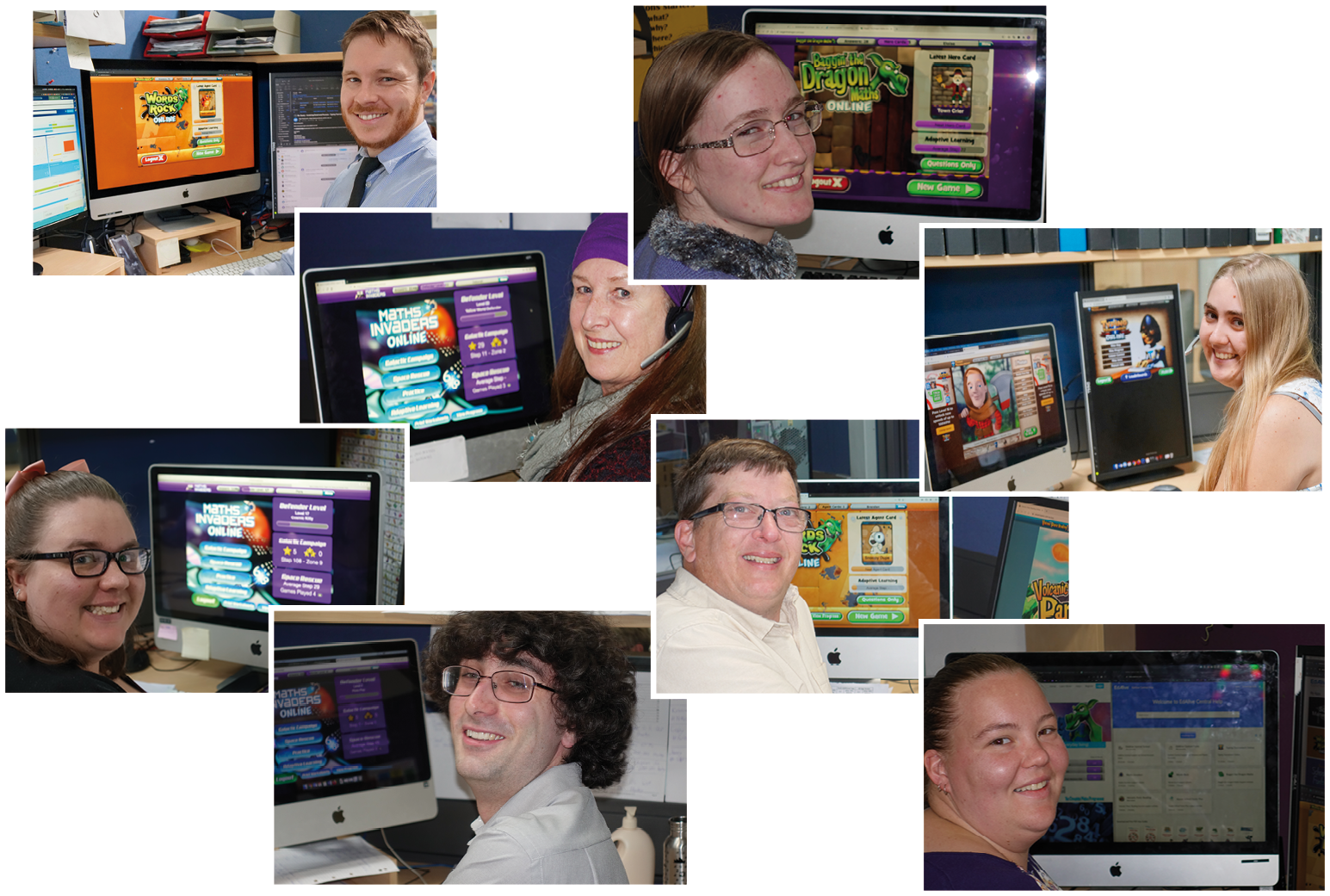 Related Articles

EdAlive Central (Schools) - Getting Started

Are you looking for help with Home and Family Accounts? View the Home User quick start guide here... Start a Subscription or a Free Trial Before using any of the EdAlive Web Apps teachers must first create a Teacher Account and then link it to the ...

EdAlive Central (Schools) - Single Sign-On (SSO)

EdAlive Central provides easy access using a range of Single Sign On (SSO) systems including Google, Facebook, Office 365, Microsoft Azure and SAML enabled ADFS services. EdAlive Central Single Sign On The EdAlive Central system is in itself a Single ...

EdAlive Central (Schools) - SSO - Azure App Setup Process

⚠️ Please make sure to delete any existing EdAlive Central Apps before creating a new one. Azure App Setup Process in Summary Create a New Non Gallery Enterprise Application Configure the Single sign-on SAML settings as: Basic SAML Configuration ...

EdAlive Central (Schools) - Manage Students

To give schools flexibility in setting up Student accounts in congruence with their student privacy policies the EdAlive Central system uses a highly flexible system with minimal required student information. To access the Class screen choose School ...