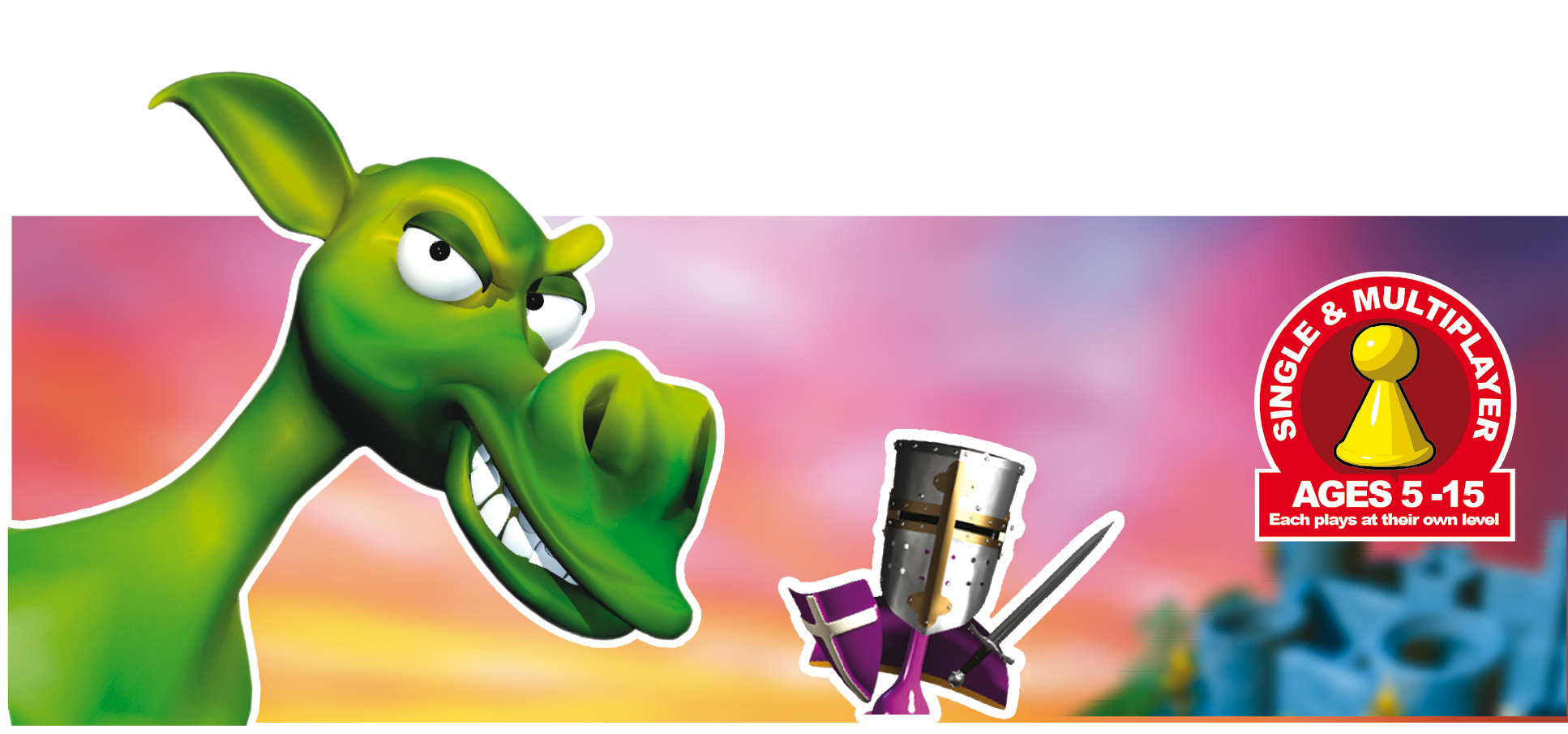 What is Baggin' the Dragon Maths Online
Baggin' the Dragon Maths Online is a comprehensive maths programme that harnesses the power of Adaptive Learning to free teachers from the tedium of managing students' progress. It automatically ensures that students are always working at their optimal learning level.
Baggin' the Dragon Maths Online comprehensively covers: Addition • Subtraction • Multiplication • Division • Fractions • Percentages • Ratio & Proportion • Numeration • Shape • Space • Measurement • Geometry • Data • Statistics • Graphs • Probability • Patterns • Algebra.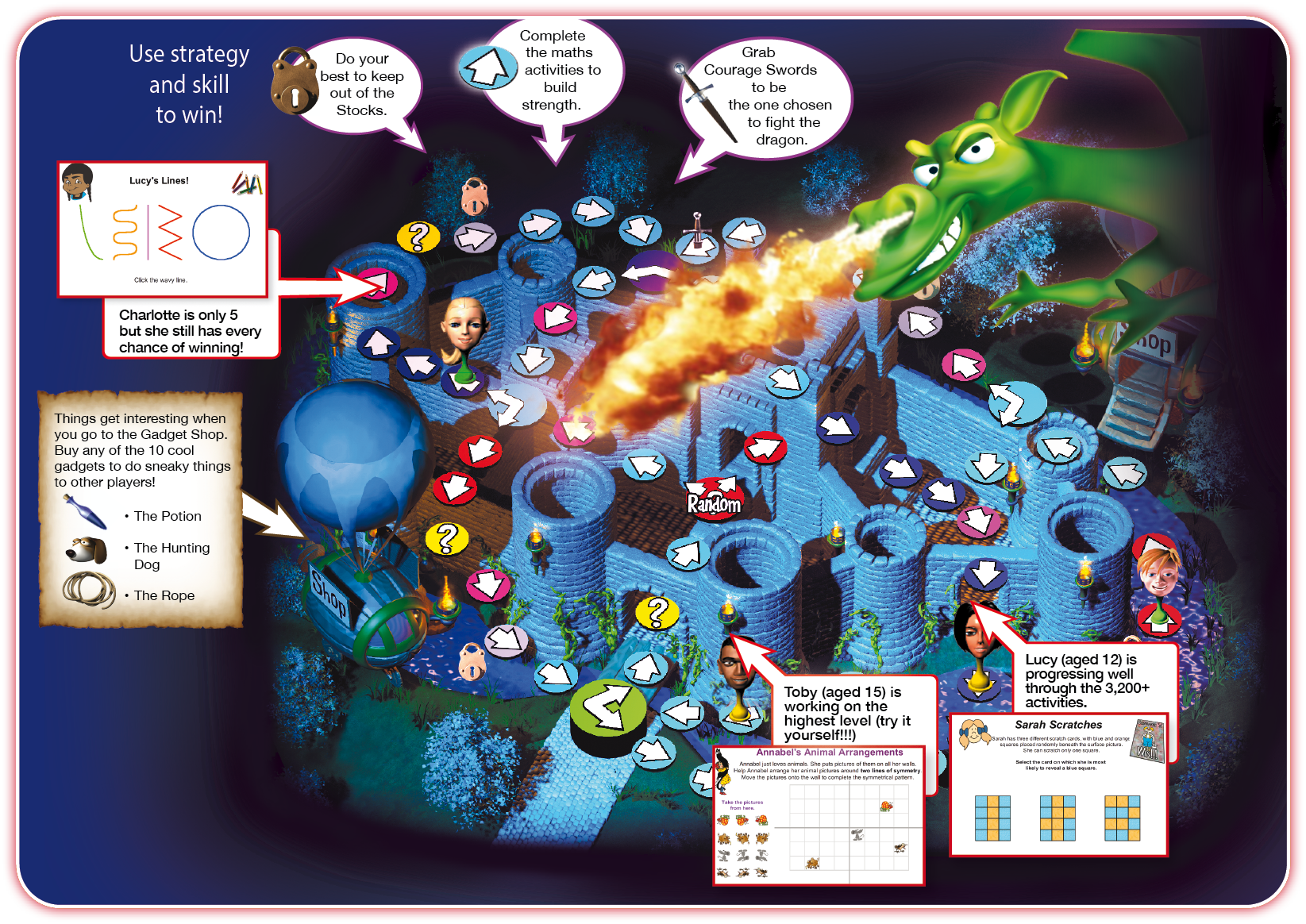 Master the world of maths: Years K – 10
Baggin' the Dragon Maths Online is an expansive maths programme that harnesses the power of automated Adaptive Learning to build solid maths foundations and transform each student into a mathematical thinker and problem solver.
More than just mindless number crunching!
Begins with basic knowledge and introduces new concepts to progress students at their own pace.
Automatically ensures that each student is always working at their optimal learning level.
Harnesses a wide variety of learning strategies and Question types to engage students.
Hand-crafted and sequenced by experienced teachers.
Individualised learning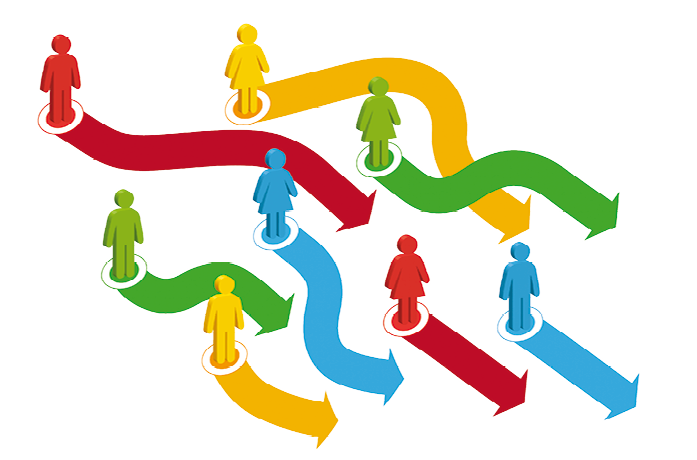 The design of Baggin' the Dragon Maths Online enables each student to progress at their own pace and at their own level.
Enables teachers and students to choose the maths to be practised and then allows for repetition until mastery is achieved.
Extends the gifted and supports those for whom learning maths is a struggle.
Created by highly experienced teachers
Through multiple iterations from floppy disk to CD and finally to Baggin' the Dragon Maths Online, it has been a journey of over 20 years. Our team of highly experienced maths teachers has produced a masterpiece!
Children learn best when they are having fun
The intrinsic and extrinsic motivators built into Baggin' the Dragon Maths Online engage and motivate students to build maths skills.
Carefully sequenced to build maths ability step-by-step.
Little-by-little as skills increase the get harder.
The children are having so much fun they don't even realise they are learning.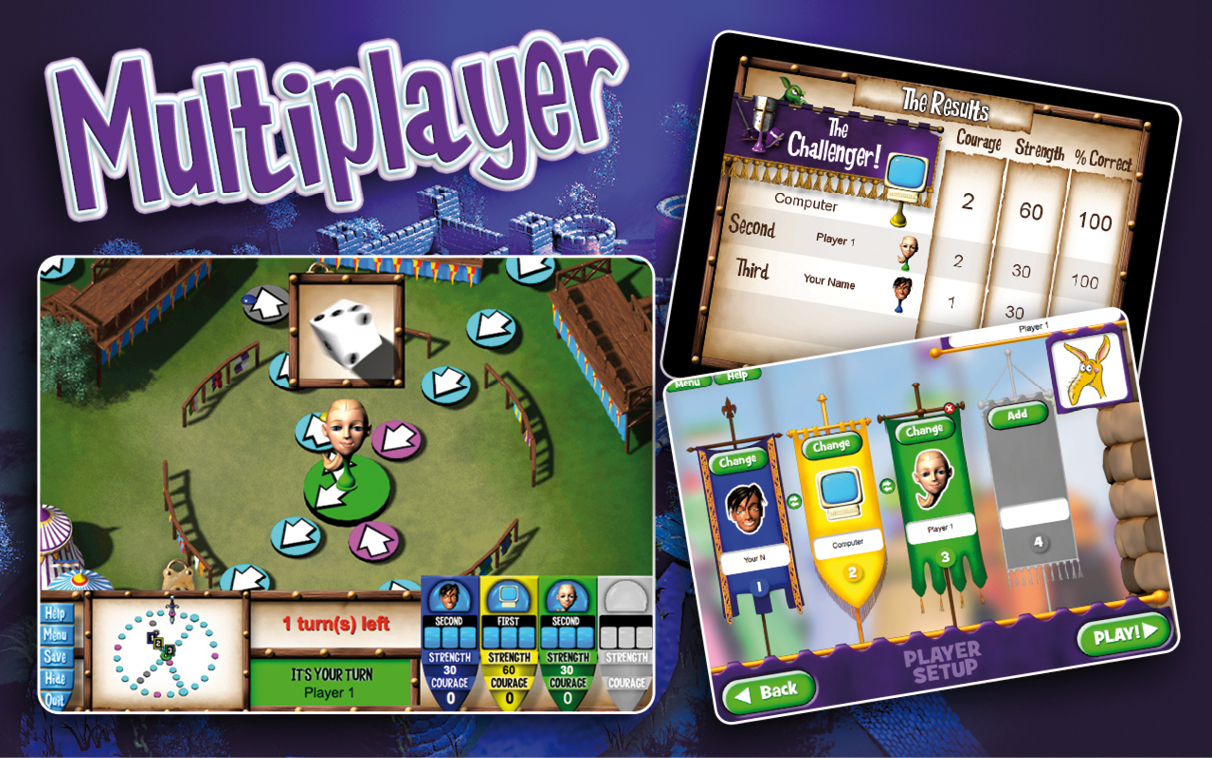 Intrinsic motivators
As students progress in their learning journey, Baggin' the Dragon Maths Online provides instant dynamic feedback reinforcing progress question by question. The intrinsic motivation is amplified through progress reports, attainments, certificates and more.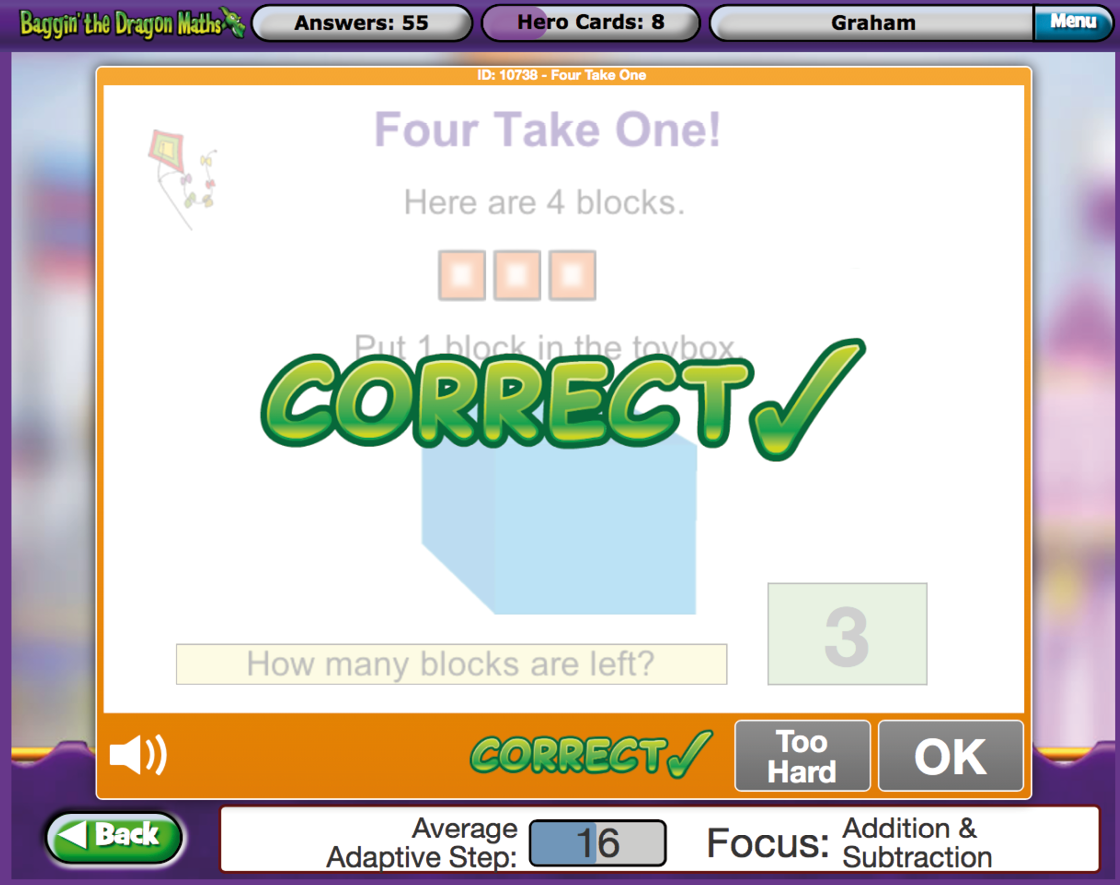 Massive upgrade
The new Online edition of Baggin' the Dragon builds on the classic Baggin' the Dragon CD edition with significant enhancements that revolutionise its educative capacity.
All the advantages of online delivery including instant availability of data, home and school access, and data security.
Students playing the game are much less distracted as they now each complete simultaneously from their own computer instead of taking turns on the one computer with up to 4 players.
Features the revolutionary that automates each student's progression and releases teachers from the need to monitor and adjust the work for each child.
are always automatically targeted to the needs of each student.
Enhanced design has allowed the doubling of the frequency of presented in the game without overloading the students.
Integrated with EdAlive Central making administration incredibly easy.